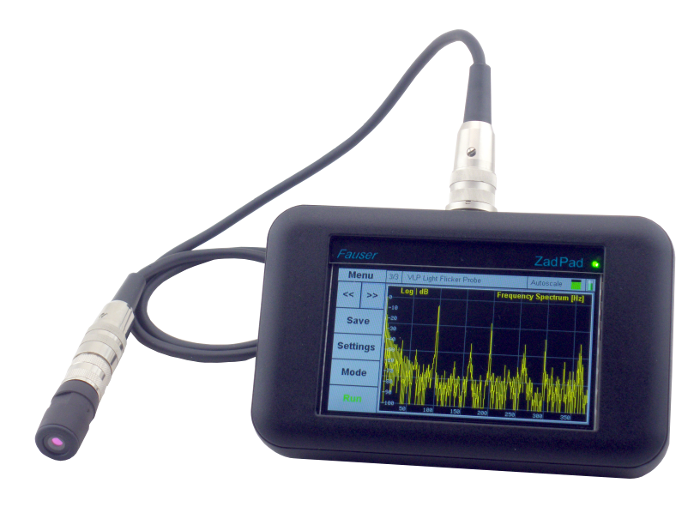 ZadPad - Handheld flicker analyzer with touch display
Technical Data:
4,3" touch display, direct access to the most important functions
High measurement accuracy by four 16-bit AD converters
up to 1.6 MHz sampling rate, up to 8 measurement channels
Automatic display of the sensors specific measured values
Chart of the measurement signals in the time domain and frequency domain
Integrated data logger and automatic creation of measurement protocols
Data is stored on a integrated USB mass storage device (as update)
Additional measurement probes for IR, UV measurement, electromagnetic fields EMF in development
Light measurement:
Photometer head matching to V(λ)
Measurement range of illuminance: 1 lx ... 20,000 lx
Display of fundamental frequency, percent of flicker, flicker index, modulation depth
Evaluation procedures of flicker such as PstLM, SVM, ASSIT Mp and IEEE 1789
Automatic sensor recognition
ZadPad - Handheld flicker analyzer with touch display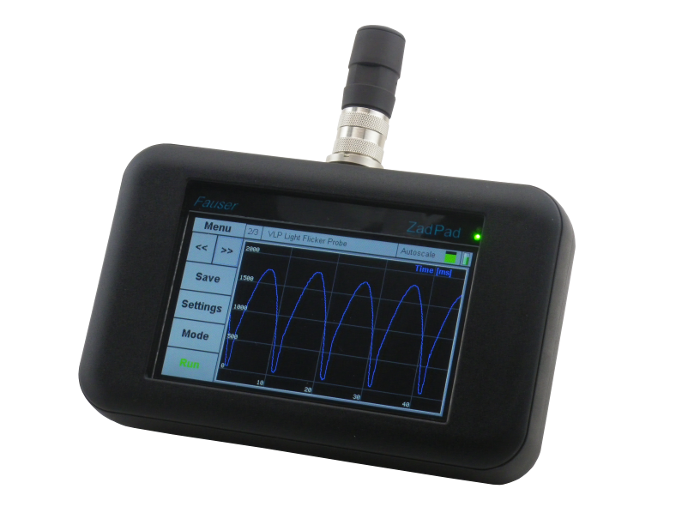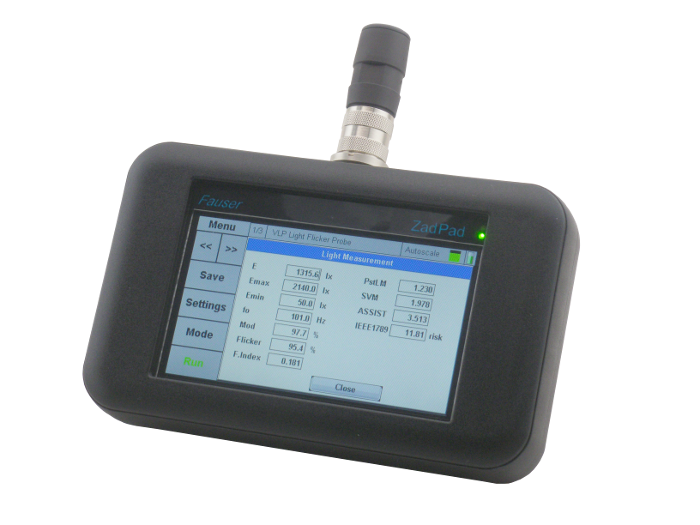 ZadPad is a measuring device for different measured values, selectable via the attached probes. Fast and precise data acquisition in connection with high-performance processing power offer extensive possibilities of data acquisition and analysis for a hand-held measuring device.
Also time domain and frequency domain analysis of the measurement signals is possible. The measurement data can be saved on the internal USB drive.