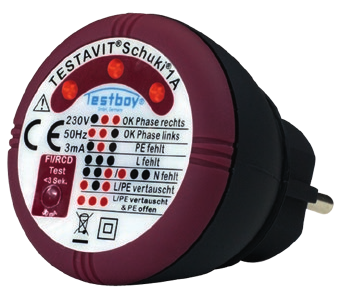 Socket outlet tester Testavit Schuki 1A
The Testavit Schuki 1A socket outlet tester is an essential test instrument for all professional tradesmen. It indicates all connection errors that are a risk to life at the sockets, cable drums and connection cables in 230 V installations for specific light combinations of the LEDs.
Thereby, installations can be checked quickly and safely. It has also a FI test function.