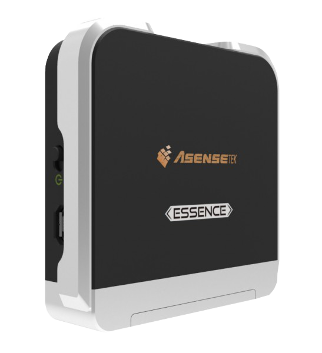 Spectrometer Lighting Passport Pro Essence
Advantages of the Pro Essence spectrometer and flickermeter:
integrated temperature and humidity sensors
17 measuring parameters
high repeatability (2 s) with the "precision mode"
very handy (68.5 x 17 x 56 mm)
simple and intuitive to use
Your data are available instantly after the measurement and can be (e.g.) sent via email to your colleague who is able to import all data with the same app.
for the operation a smart device (iOS or Android) is necessary.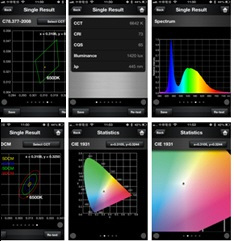 Due to the smartphone app its handling is very simple and without adding a lot of training.
After a simple bluetooth coupling (e.g.) with your smartphone (iOS or Android) you can launch one of the corresponding apps and instantly analyze the spectrum, the power-line flicker and following photometrical parameters of your source of light.
With the spectrometer sensor Lighting Passport PRO Essence you are capable to measure a plurality of photometric parameters in conjunction with your smart device (depending on the respective apps from the appstore (iOS) or Google playstore (Android).
The measurement results are displayed on the iPhone, iPad, iPod or Android (4.4) with a free app immediately after measurement in clear colored charts. Changing the display is possible via "finger slide".